Divhunt vs WordPress
The best WordPress alternative.
As limitless as WordPress, but with a powerful builder, top-notch global hosting, CDN storage, enhanced security and more.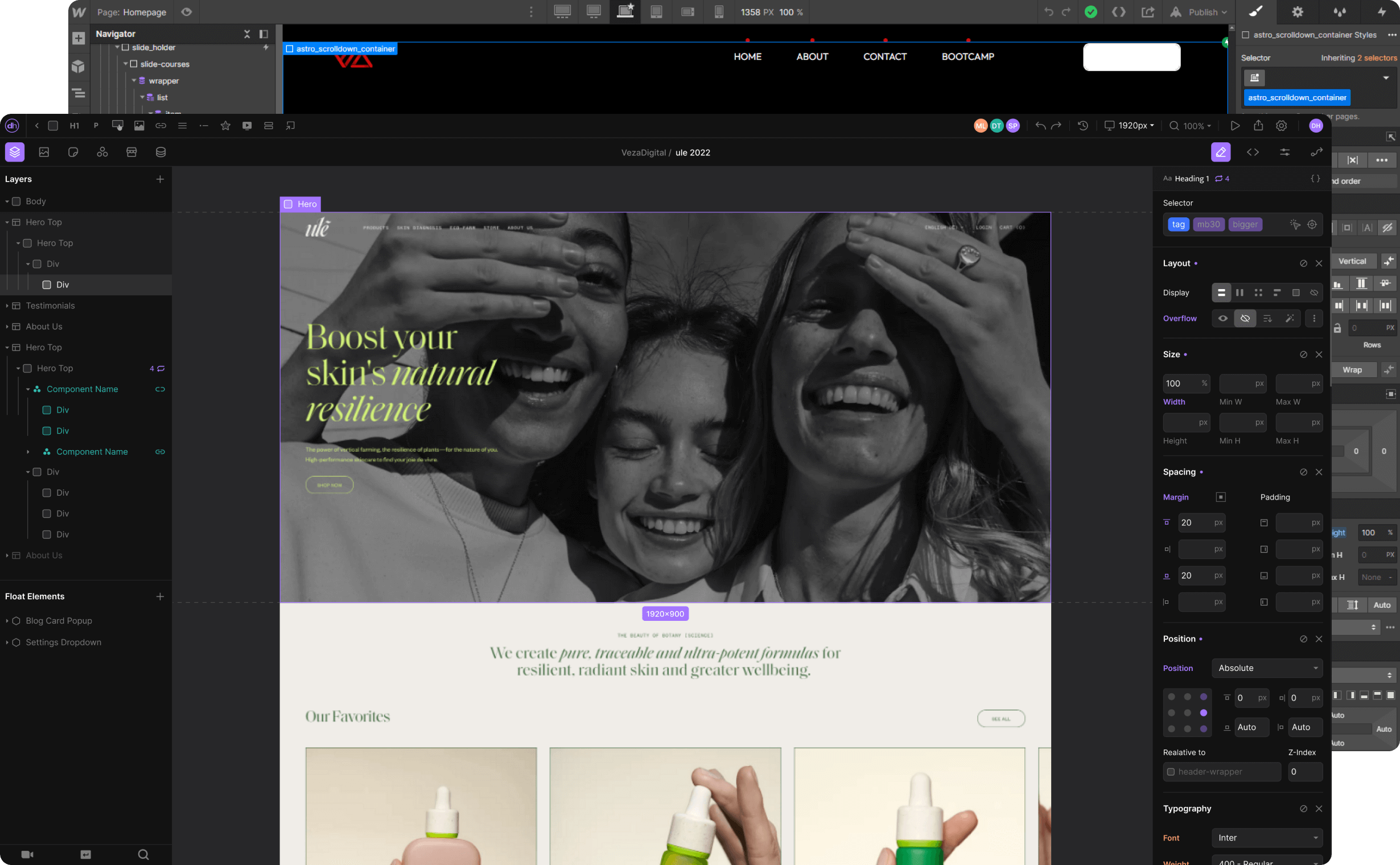 Everything is just
faster.
What's fun about being slow, even just a little bit? Today's world demands everything to be instantaneous, and that's precisely what we offer.
Start in seconds
In WordPress 30 minutes is the average time of starting a project. Divhunt does the same in seconds. After you login, 3 clicks is all it takes to begin.
Load time
Even an empty WordPress website loads slower than a fully-contented Divhunt website. With Divhunt, you can expect a rapid load time of 500-800ms on average, while WordPress typically takes longer than 1.5s.
Single Page Application
We use Single Page Application technology for everything, including your website. Once you open Divhunt to work on your project, every other page you visit is instantaneous. Give it a try by clicking through our navbar and see just how fast everything is!
Powerful builder
Native builder enables you to create anything without coding. Design countless pages and edit them simultaneously. Effortlessly integrate any REST API and display its content in the builder. If coding is necessary, there are various methods available, offering increased flexibility and endless possibilities.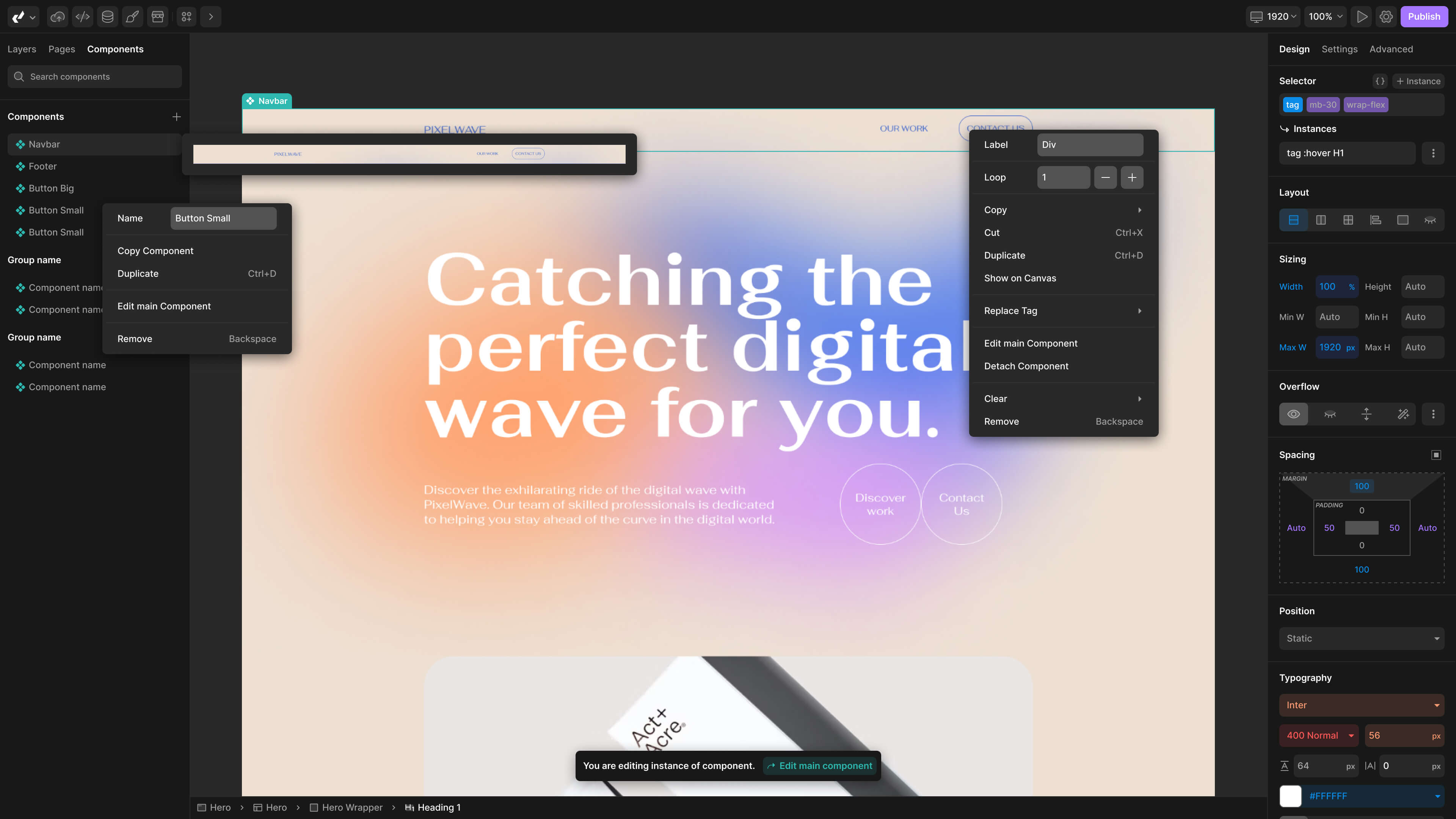 You
design.
We
everything else.
Let your website's aesthetics be your primary concern, as we take care of hosting, security, CDN and other boring stuff.
Elite hosting
All websites are hosted on highest quality servers and have zero downtime. Location of your visitors doesnt matter, because our websites work fast all around the world!
Security
Divhunt is built with top security measures. All plugins, even from third parties, are checked and tested by Divhunt to make sure they have no flaws.
CDN for your assets
Every asset you upload to your website, including images and videos, is delivered to users via a top-tier global CDN. This ensures incredibly fast load times for your website, no matter where users are located.
Stability
You never need to worry about something breaking all of a suden, and you need to update it. Even if we update some plugin or application, previous version will still work like a charm.
Automated backups
Even the most seasoned professionals can make mistakes. That's why Divhunt comes equipped with automated backups, allowing you to easily revert to a previous version in case of any accidental changes or errors.
Staging environment
You don't need to setup a separate development environment to work on updates without exposing them to users in real-time. Just work! Once you've completed your changes, hit the publish button, and the updates will become visible to everyone.
Build
limitless
websites at light speed
Never hit a roadblock again. Join Divhunt today and build for free.
Start For Free
© Divhunt 2023. All Rights Reserved