 Build
limitless
websites. Faster.
Faster than the greatest no-code tools, and just as limitless as building from scratch - welcome to Divhunt.
Get Started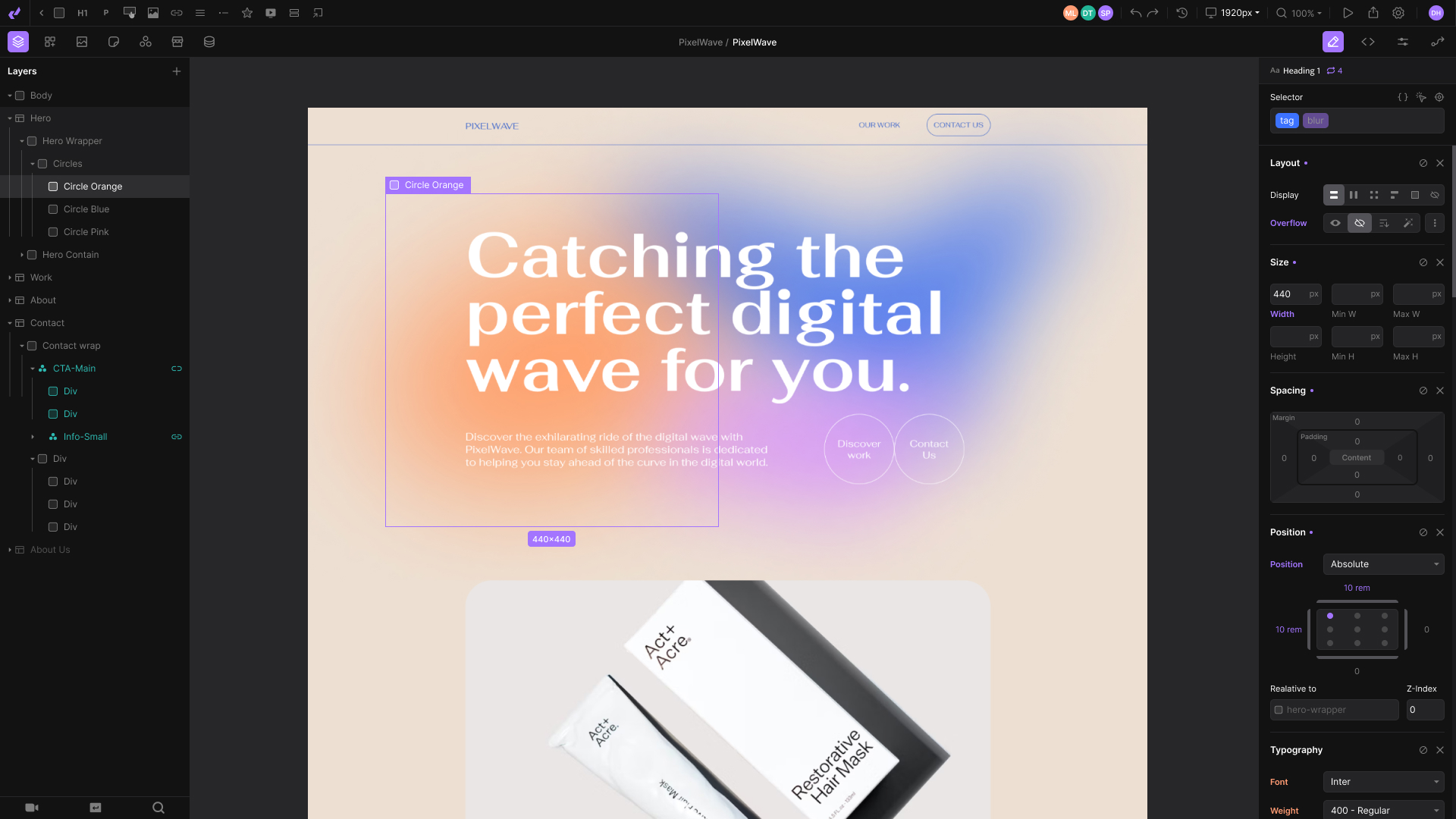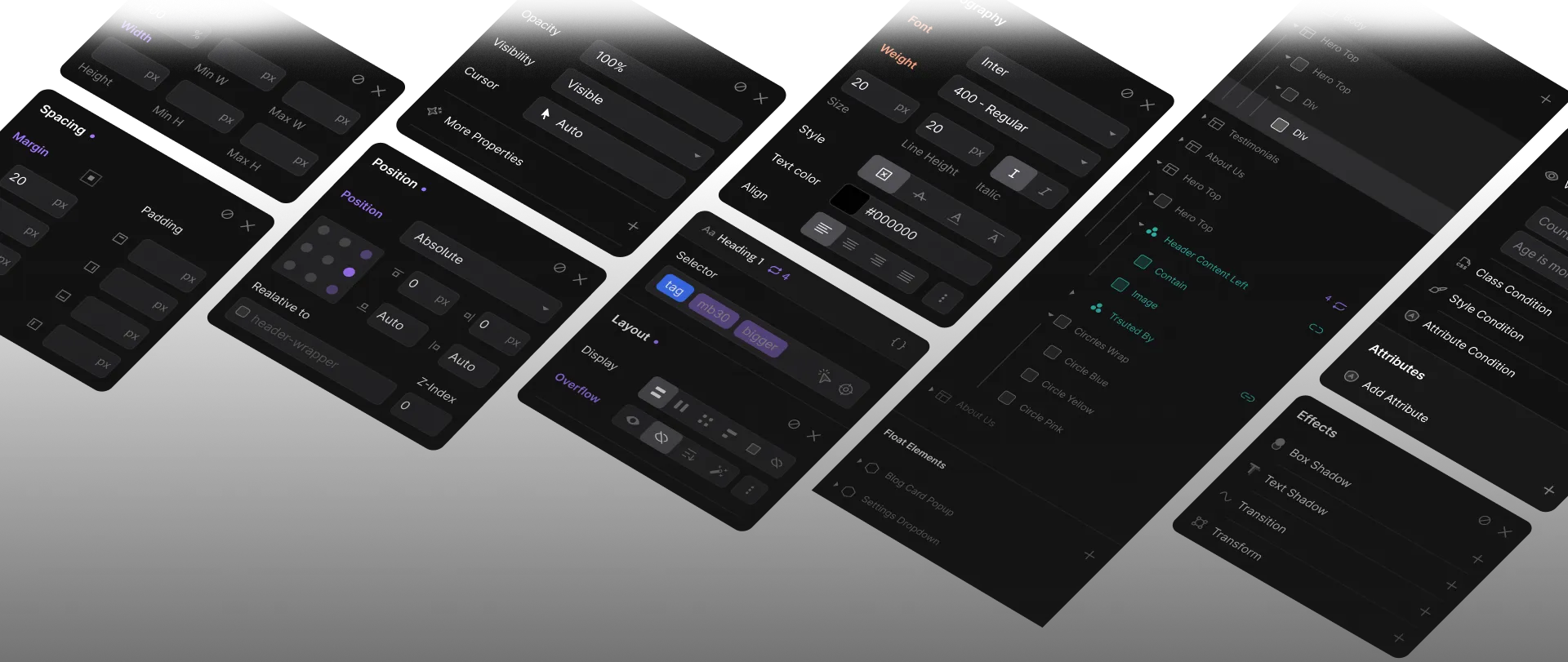 Build anything
with Divhunt.
If you can think it,
you can build it.
There are no limits.
Not a single one.
Say goodbye
to platform limitations.
We're not just focused on building features - we're focused on removing the barriers so you can do whatever you want, however you want. If it can be coded, it can be built in Divhunt.

Build unlimited pages
You might need hundreds of static pages on your website, and that's okay! You can build as many pages as you'd like, and neither site or platform performance will suffer.
Don't wait for control
Build like a team - unlimited collaborators can work on a project at the same time.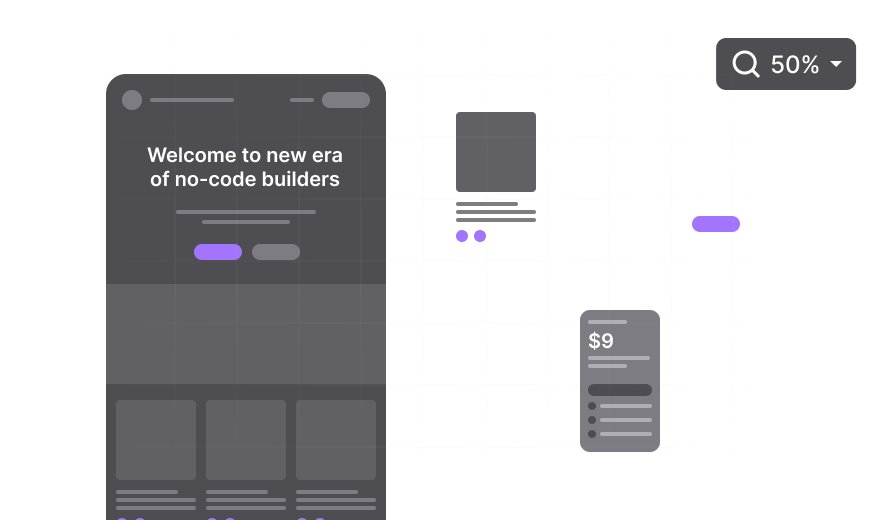 Complete viewing freedom
Build websites from the view that suits you with our freeform canvas.

Sky-high load speeds. Zero refresh time.
Thanks to the SPA technology that Divhunt is built on, your sites will load faster than you can even blink. Great for both SEO and UX.

Flexible components
Build faster and maintain consistency throughout your website with Divhunt components. Reuse the same components, or create variables.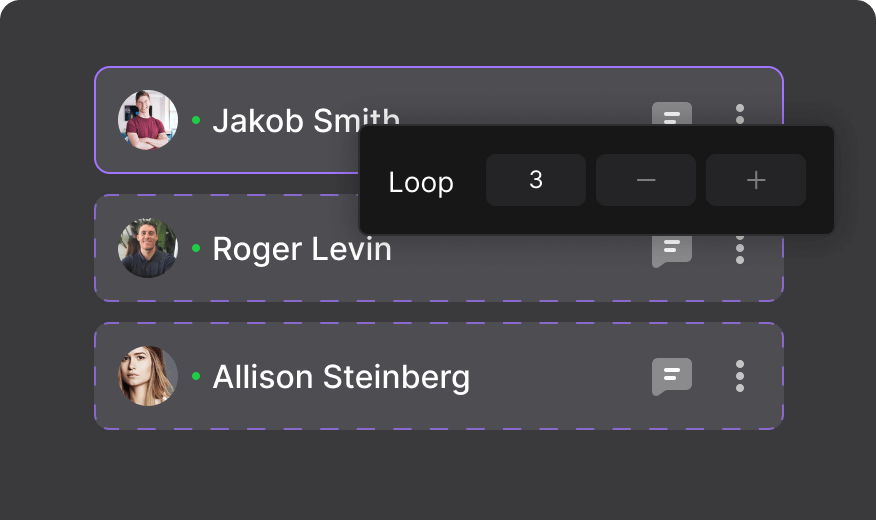 Easy dynamic content
Create one layout and repeat the content with our Loop feature - no need for collection lists!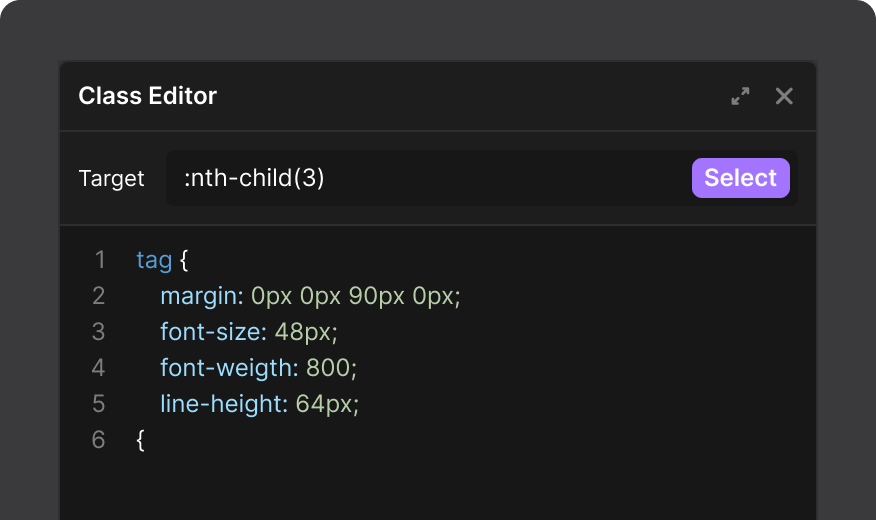 Developer friendly
Write your own CSS directly within the builder and watch it update in real-time.

The way CSS is supposed to be
Edit individual classes easily and combine them when you need to, or edit the Tag directly when you need to change properties only on certain elements.

View embedded scripts instantly
Say goodbye to waiting for your site to publish. When you add custom JS to your Divhunt project, you can view it instantly on your live website.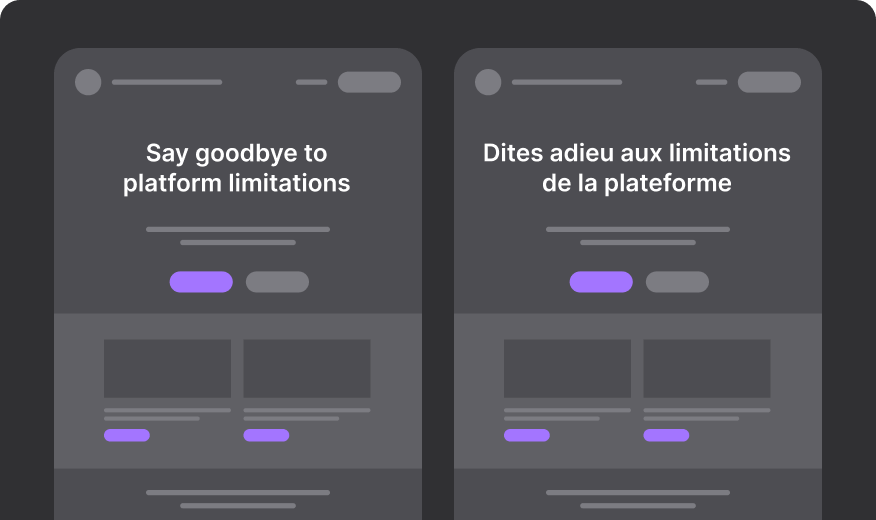 Multilingual support
Easily add and manage as many languages as your website needs.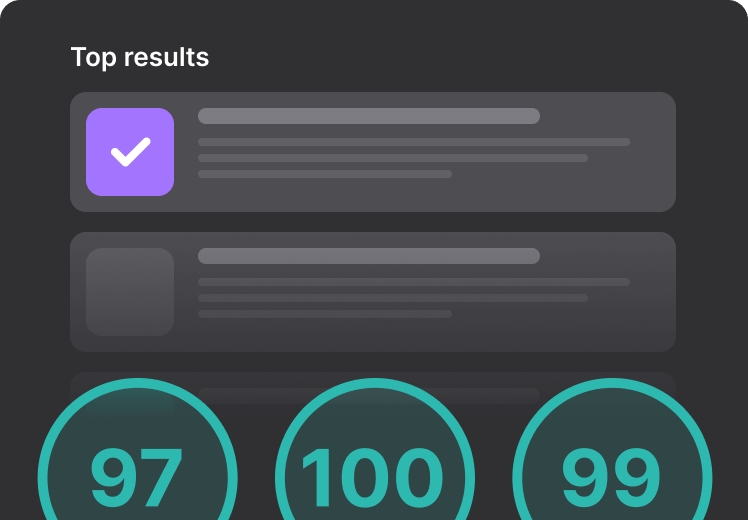 Optimized for search
Divhunt sites get excellent ratings with GTMetrix & Google Lighthouse.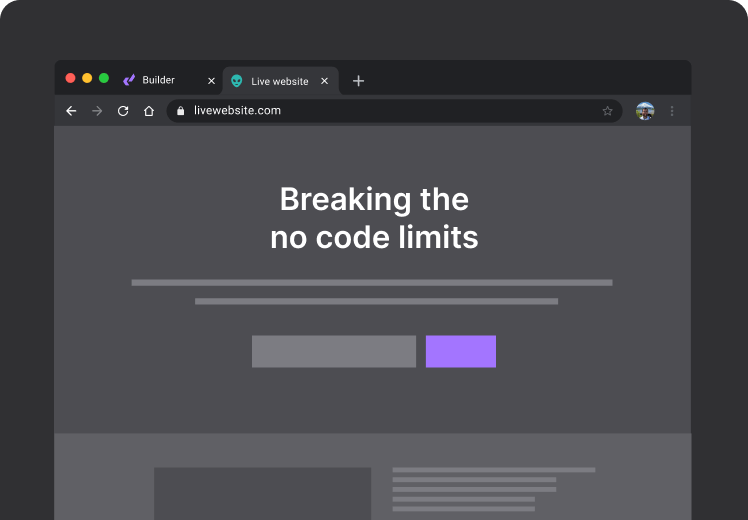 No-publish preview
View your updates live from another tab without having to publish your site.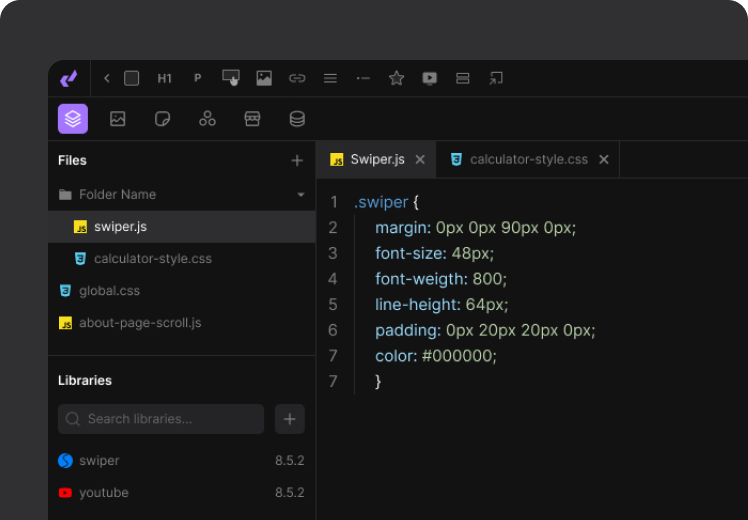 Add/Update Code Files
Developers: Add + manage the files that power your site in the way you're used to.
We are not done
yet.
With code, you can do anything you want in Divhunt - but we're bringing those capabilities to everyone.
100% Limitless CMS. Welcome to Divhunt.
Your website is unique, and we know that. Manage your content, your way with the most flexible CMS on the market.
Pull CMS data anywhere on your site
Powerful rich text editor
Unlimited CMS items & fields
Set custom permissions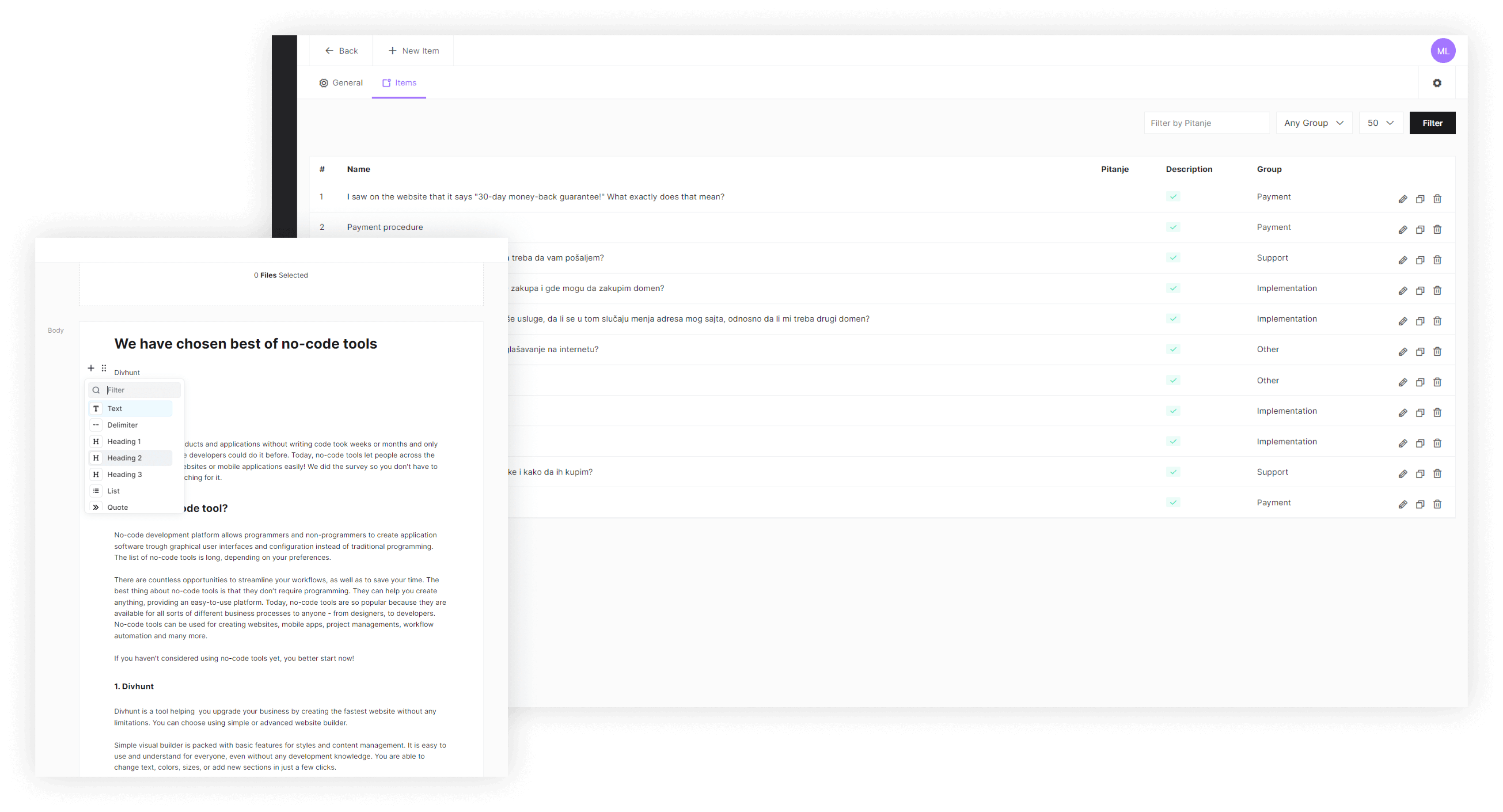 Bring any data in. Send any data out.
With our REST API, you can build full-scale web applications with Divhunt.
Send data in
Use Divhunt as the front-end for any back-end - simply pull data from any source and reference it directly in the builder.
Push data out
Build full-scale web apps, eCommerce stores, and more by sending data from user inputs into any platform that has a REST API.
Build and earn
Help the Divhunt community and make money doing it by building Divhunt plugins. Charge whatever you want, or give your plugins away for free.
Any REST API
Build
limitless
websites at light speed
Never hit a roadblock again. Join Divhunt today and build for free.
Website Plans
Divhunt is 100% free while we are in our open beta - no matter which plan you are on. Once our official launch happens, the following pricing will go into effect.
You ONLY pay for your site plan. We do not charge extra for collaborators or features. All features are included in all plans.
Keep in mind that CMS & Form Sumbissions are not NATIVELY supported by Divhunt at this stage. We will release this features soon and you will get them in plans above.
Learn Divhunt quicker
With our REST API, you can build full-scale web applications with Divhunt.
The best Webflow alternative.
Keep everything, sacrifice nothing. With Divhunt, you get the benefits of no-code, without limitations.
Preview course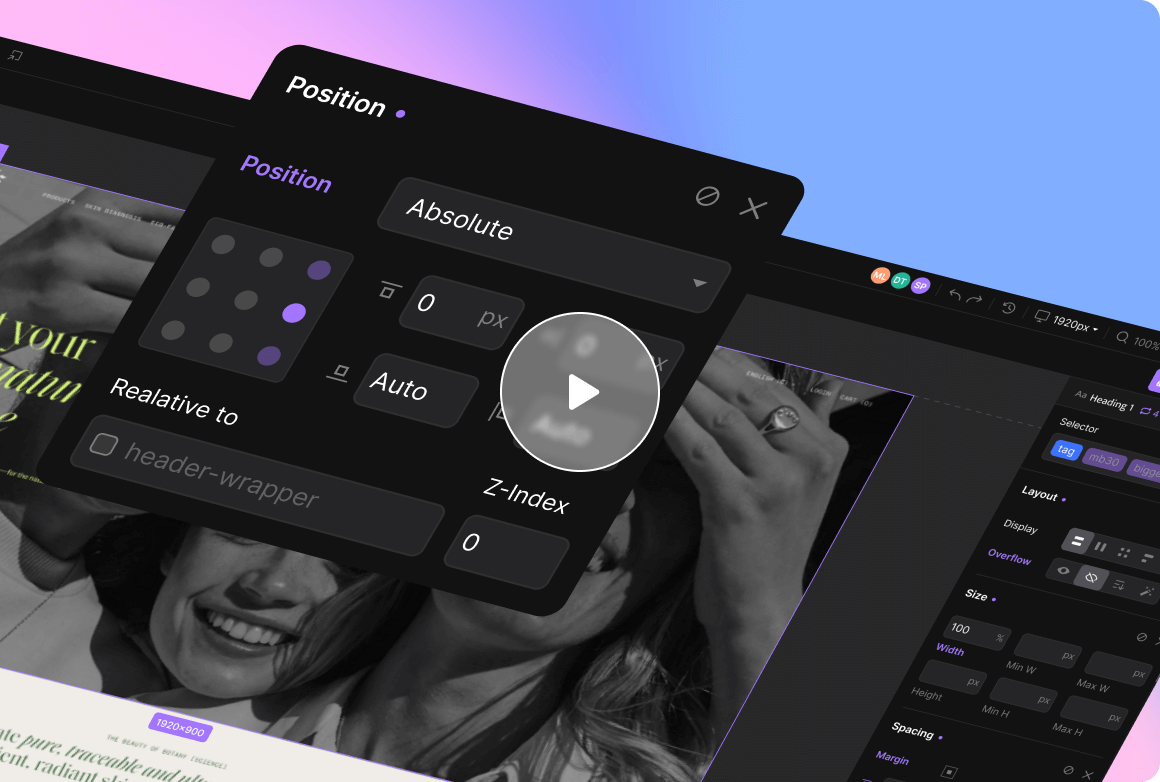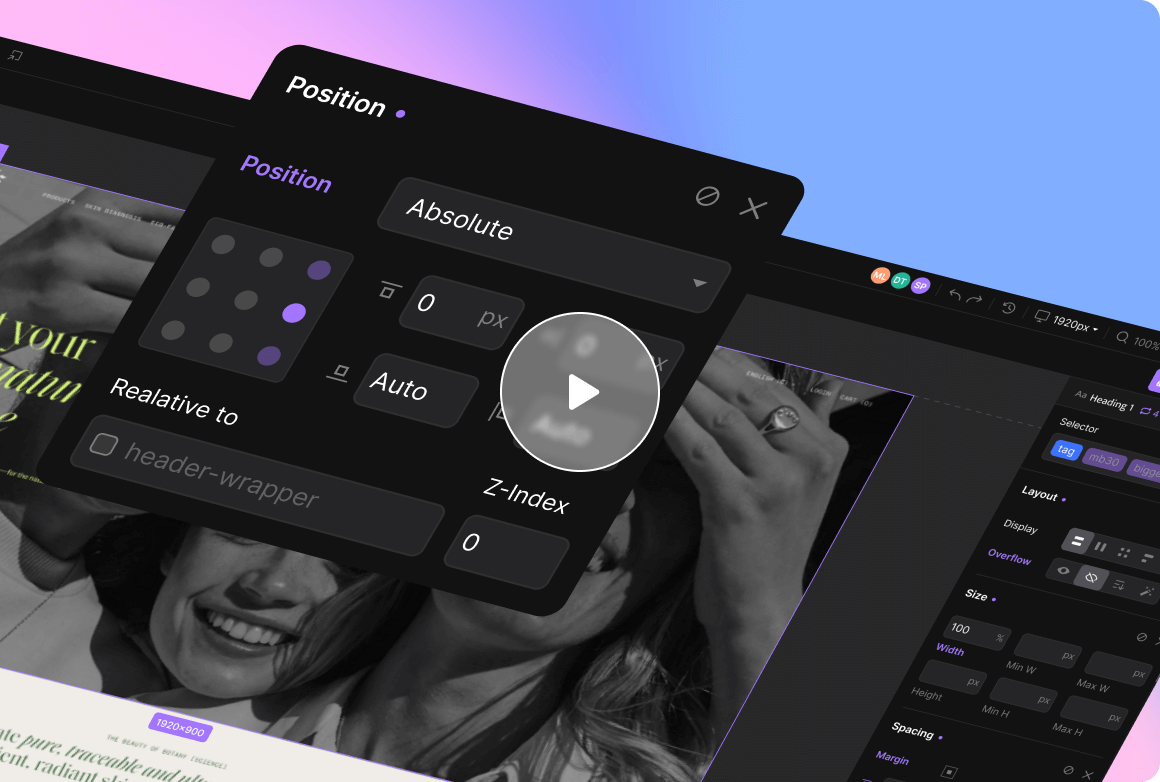 WebP conversion tool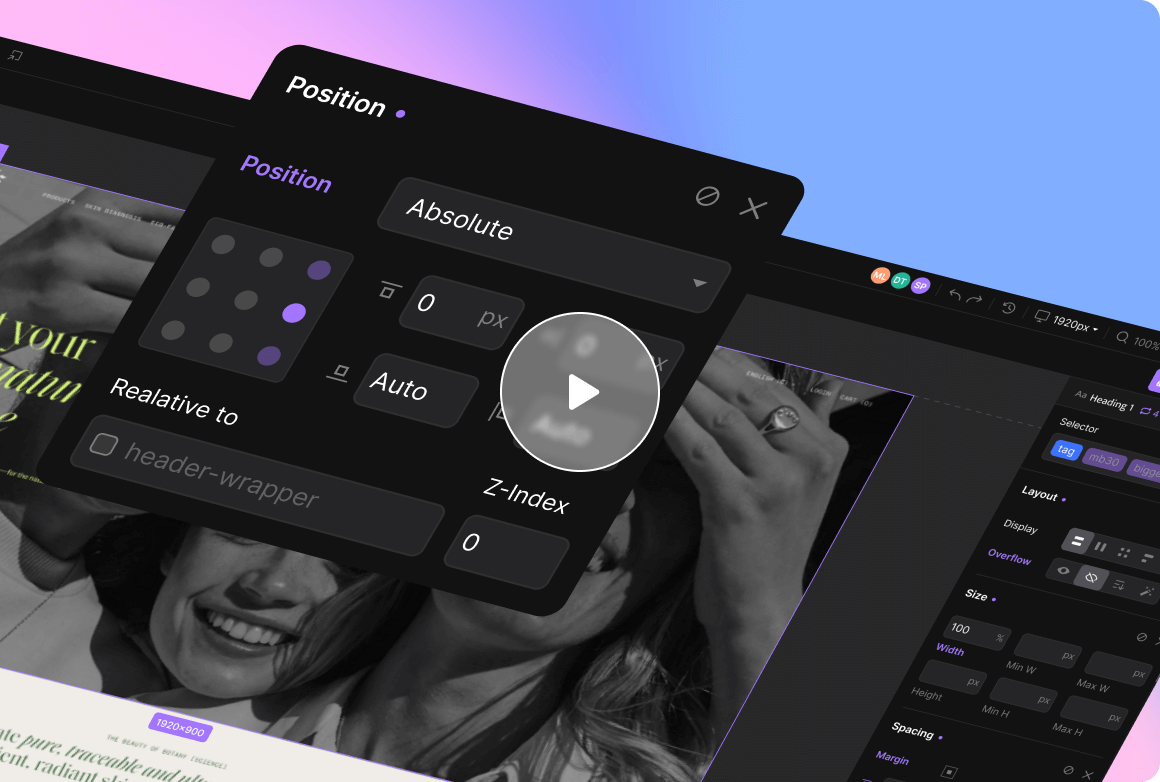 Toggle play/pause on background videos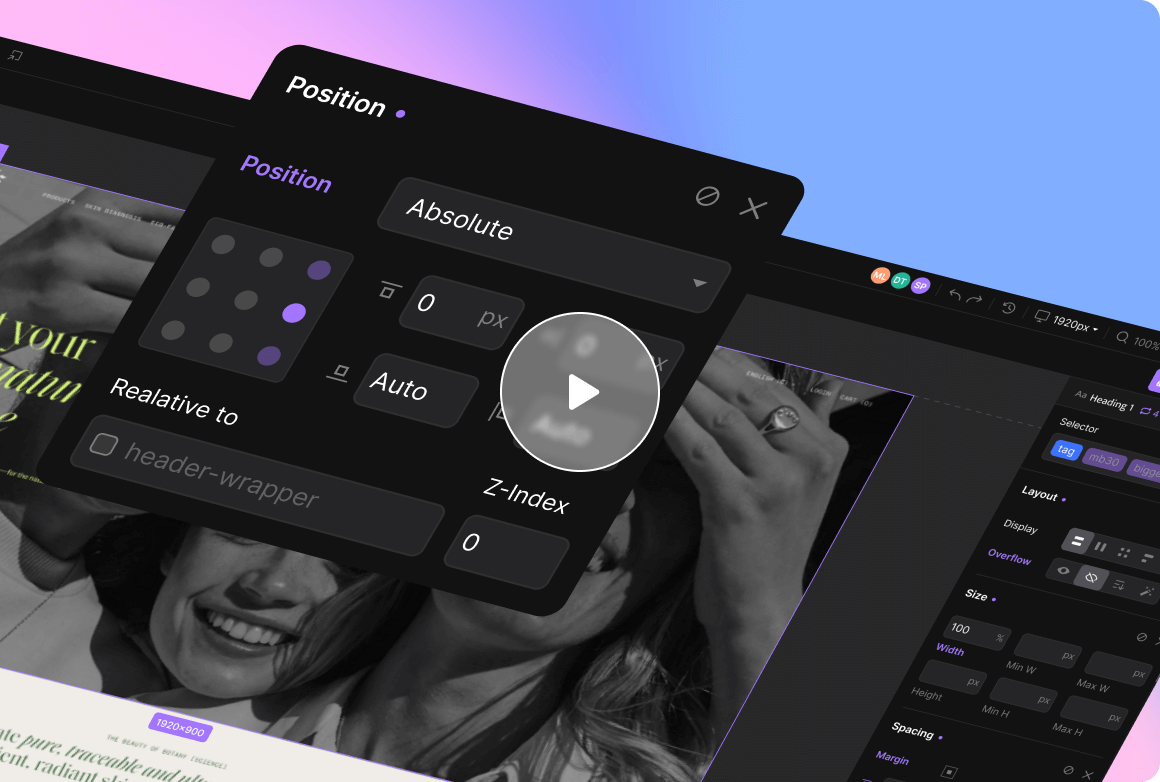 Clip content using blending modes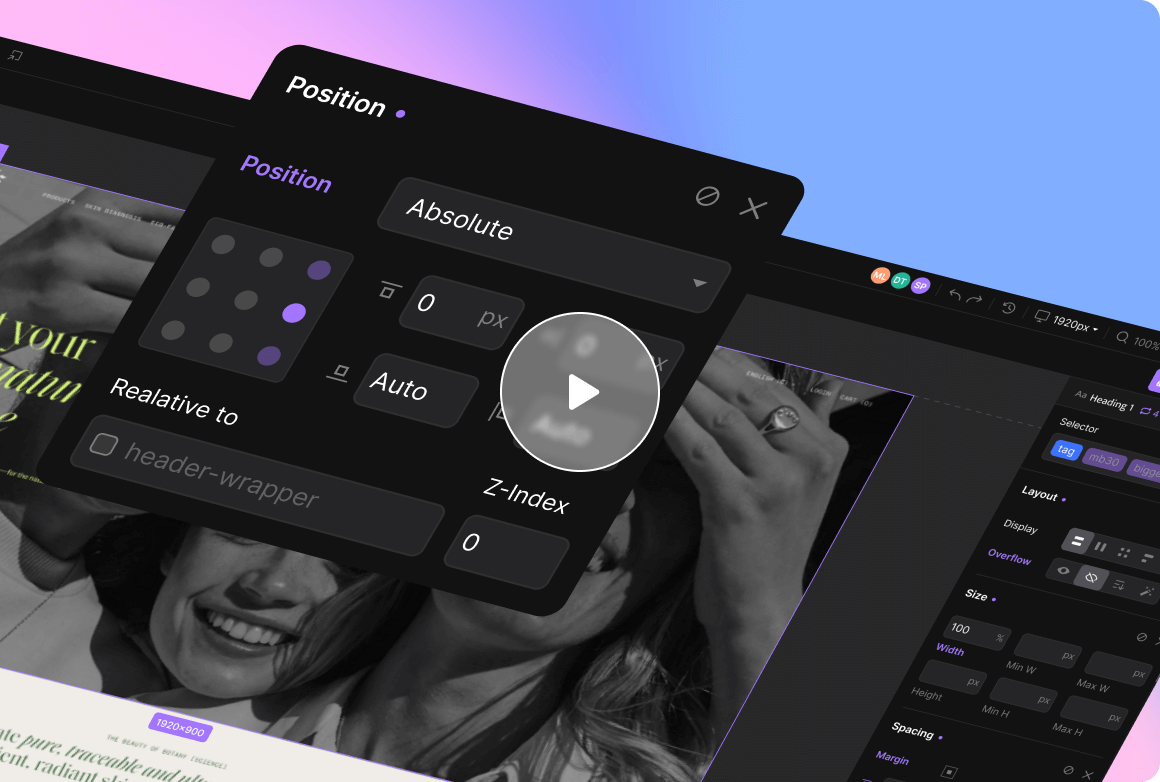 Animate a custom banner
Build
limitless
websites at light speed
Never hit a roadblock again. Join Divhunt today and build for free.
Get Started
© Divhunt 2023. All Rights Reserved